Here you have all the information you are looking for about West Plains License Office/DMV. It is located at the following address: 308 Kentucky Ave #2, West Plains, MO 65775, United States, in the city of Missouri.


Schedule
Monday: 8AM to 5PM
Tuesday: 8AM to 5PM
Wednesday: 8AM to 5PM
Thursday: 8AM to 5PM
Friday: 8AM to 5PM
Saturday: Closed
Sunday: Closed
Kelly Lee Watson: Very fast service, nice and friendly staff. We were new to town and they were willing to go the extra mile to help us with everything 😁💕😊 5 ⭐✨✨
Tony Stacy: The times on this are incorrect I drove over an hour to get here on my only day I could all to show up to a locked door and a closed sign
Tasha Collins: Excellent customer service. Very friendly
Lisa Hill: The best DMV I have ever dealt with. They are always pleasant.
Ernest Daily: Was waiting in line after getting a number and office worker let 3 people that she knew without numbers go ahead of everyone else that had been waiting for over 30 minutes if not more.
Laura Pyles: Quick, helpful, kind and more. I have literally only had one time i went there and left in a worse mood than I came in. Always go out of their way to help. Honestly…I can't say enough good things. 😊
Timothie Burgess: Fast as possible (for a dmv 😊) and very respectful.
Ronald Walls: In and out so quick. Joy of small town living
Colleen: All the ladies there are very helpful and pleasant to deal with 🙂
Gary Beach: Fast friendly and knowledgeable.
Annette Stephenson Smith: Figured it would be packed since it was 30 November. It wasn't and was seen shortly.
Michael Romero: In and out very quickly… before 10am..
Lisa Inlow: Long wait but everyone was so friendly!
Bill Odwyer: I wasn't there, I was 2 doors down at another business
Barry John Rando: Very Nice Staff
Kathleen Tucker: Got my REAL ID in a few minutes. Thank you.
Maloa Cincotta: Fast and friendly
Edgars 4Him: Fast and friendly
April Miller: Actually pleasant and easy this time!!
Karen Blakley: Awesome people and great service
JAKA Kimrey AKERS: Had a wonderful experience was in & out EVERYONE Seemed VERY NICE & I Told the Man that waited on me about the Houston Mo. DMV 😝 That I would drive to Jefferson CITY before I give them another cent ! And I'm sure NOT GOING TO HELP GIVE DONATIONS FOR THEIR SO CALLED " MUCH NEEDED VACATION" 😳
Andrew B: They are much better than the Willow Springs DMV used to be. I just try to stay out of there as much as possible. NOTE* The hours have changed to only open every first and last Saturday of the month*
Fraula Mansfield: No matter how long the line is, they're always professional, thorough & expedient!
Tonya McMullen: Very helpful !
Carol Roberts: Fast and efficient
GREG BETHEL: Smooth transaction
Piddle Spoot: One of the best DMVs I've had to work with; friendly staff and I was in and out.
Rose Hart: Very slow. You wait an hour or more to get help. The staff is friendly but slow
You can scan this qr code to send the information to your phone.
What can I do in this office?
Driver´s license.
Identification cards.
Registration.
Titling.
Plates.
CDL Written.
CDL Driving.
Make an appointment.
License reneval.
Permit test.
Real ID.
Photo of the exterior: West Plains License Office/DMV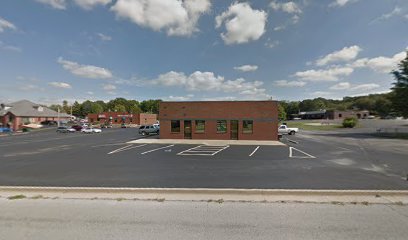 Functions of the department of motor vehicles
DMV offices have many functions. If you are a driver (or want to be one), going to one of these offices will be something you will have to do at some point in your life.
For example, one of the most popular functions is to renew your driver's license. It's a simple procedure, where you may be asked to take a health test to make sure you are fully fit to drive. It is also a place where people go to get their license. To do so, they will have to pass a theoretical and practical test.
In case you buy a vehicle, you will have to go to register it in your name. This procedure is also done if there is a purchase between individuals, that is, if someone sells their vehicle and you buy it, you will have to go and pay a small fee.
License plates must also be handled here. Whether it is to give you a permanent license plate or a temporary tag, you should ask for information if you buy a car or motorcycle.
In general, DMV offices are designed to handle everything that has to do with motor vehicle paperwork. There are a multitude of offices in Missouri where you can carry out all the formalities you need. In addition, in West Plains you can request an appointment online if necessary, as well as pay fees and other expenses without having to go anywhere.
The Department of Motor Vehicles is located throughout the United States. The people who work there will be able to answer your questions or suggestions in case you have any problems, and surely in a very short time you can have everything you need to drive safely and within the law.
Search other offices by state