Here you have all the information you are looking for about Nevada Department of Motor Vehicles. It is located at the following address: 1085 US-95 B, Hawthorne, NV 89415, United States, in the city of Nevada.


Schedule
Monday: 8AM to 5PM
Tuesday: 8AM to 5PM
Wednesday: 8AM to 5PM
Thursday: 8AM to 5PM
Friday: 8AM to 5PM
Saturday: Closed
Sunday: Closed
Tim Jones: Got Done What I Needed, Great Experience As Always, Thank You.
Jennifer Godfrey: Long lines long waiting times they need to open Saturdays or open up more services online for people
Arron Bonds: Went in for registration for new ownership baught in California and want to register in Nevada.i have all paperwork accept title,but I have the notorized release and I got sent away
Action Auto Insurance Inc.: The office is a rural office but the staff is knowledgeable and fast. Hawthorne is fortunate to have this office here.
Thomas DeMars: Best ever
Starla Espinoza: Nancy was very disrespectful to my daughter and failed her based on permit questions. Since when are you required to retake your permit during the driving test?
You can scan this qr code to send the information to your phone.
What can I do in this office?
Driver´s license.
Identification cards.
Registration.
Titling.
Plates.
CDL Written.
CDL Driving.
Make an appointment.
License reneval.
Permit test.
Real ID.
Photo of the exterior: Nevada Department of Motor Vehicles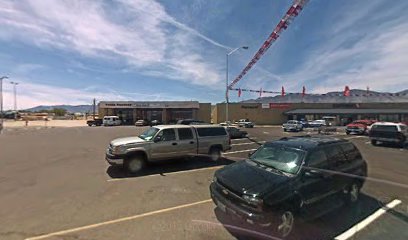 Functions of the department of motor vehicles
DMV offices have many functions. If you are a driver (or want to be one), going to one of these offices will be something you will have to do at some point in your life.
For example, one of the most popular functions is to renew your driver's license. It's a simple procedure, where you may be asked to take a health test to make sure you are fully fit to drive. It is also a place where people go to get their license. To do so, they will have to pass a theoretical and practical test.
In case you buy a vehicle, you will have to go to register it in your name. This procedure is also done if there is a purchase between individuals, that is, if someone sells their vehicle and you buy it, you will have to go and pay a small fee.
License plates must also be handled here. Whether it is to give you a permanent license plate or a temporary tag, you should ask for information if you buy a car or motorcycle.
In general, DMV offices are designed to handle everything that has to do with motor vehicle paperwork. There are a multitude of offices in Nevada where you can carry out all the formalities you need. In addition, in Hawthorne you can request an appointment online if necessary, as well as pay fees and other expenses without having to go anywhere.
The Department of Motor Vehicles is located throughout the United States. The people who work there will be able to answer your questions or suggestions in case you have any problems, and surely in a very short time you can have everything you need to drive safely and within the law.
Search other offices by state