Here you have all the information you are looking for about Kittitas County Vehicle Lcns. It is located at the following address: 205 W 5th Ave #105, Ellensburg, WA 98926, United States, in the city of Washington.


Schedule
Monday: 9AM to 5PM
Tuesday: 9AM to 5PM
Wednesday: 9AM to 5PM
Thursday: 10AM to 5PM
Friday: 9AM to 5PM
Saturday: Closed
Sunday: Closed
Steve Sherrill: Great…Monica of DOL was terrific…explained all of the fees and even procedures for future transactions…very helpful…Thanks
bill blass: I have always believed that people can have a bad day. no matter what the circumstances being rude on purpose is never acceptable. I'm sorry if work is so bad you want everyone you come in contact with to feel your anger. I will drive to Yakima, wait in a shorter line and deal with someone who will treat me like a human.
Cr Mo: Forget that place that wants to rip you off by the movie theater, just come her and be in and out.
Norma Cabanas: Fastnand friendly service. Quite helpful
Joshua Henrickson: Service can be slow at times but they work to help you. One of the ladies actually filled out a form for me to bring to the WSP for inspection. I haven't ever had a better experience in any other government office.
Kalli Kohnen: 90% sure they're doing something shady. Didn't explain why they wanted me to pay over a thousand dollars and they seem to really prefer non-traceable forms of payment. Going to the courthouse instead.
Vonnie Ritter: Never have had a problem. Great service. No lines
skateAM1: Terrible service. Another state job that over pays employees to be rude, slow, and treat people with disrepect.
Chris Eckland: My experience was pretty good actually.
You can scan this qr code to send the information to your phone.
What can I do in this office?
Driver´s license.
Identification cards.
Registration.
Titling.
Plates.
CDL Written.
CDL Driving.
Make an appointment.
License reneval.
Permit test.
Real ID.
Photo of the exterior: Kittitas County Vehicle Lcns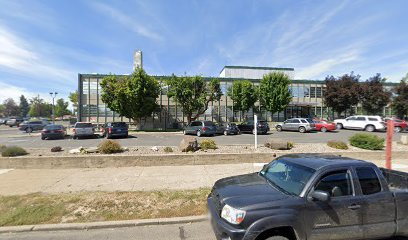 Functions of the department of motor vehicles
DMV offices have many functions. If you are a driver (or want to be one), going to one of these offices will be something you will have to do at some point in your life.
For example, one of the most popular functions is to renew your driver's license. It's a simple procedure, where you may be asked to take a health test to make sure you are fully fit to drive. It is also a place where people go to get their license. To do so, they will have to pass a theoretical and practical test.
In case you buy a vehicle, you will have to go to register it in your name. This procedure is also done if there is a purchase between individuals, that is, if someone sells their vehicle and you buy it, you will have to go and pay a small fee.
License plates must also be handled here. Whether it is to give you a permanent license plate or a temporary tag, you should ask for information if you buy a car or motorcycle.
In general, DMV offices are designed to handle everything that has to do with motor vehicle paperwork. There are a multitude of offices in Washington where you can carry out all the formalities you need. In addition, in Ellensburg you can request an appointment online if necessary, as well as pay fees and other expenses without having to go anywhere.
The Department of Motor Vehicles is located throughout the United States. The people who work there will be able to answer your questions or suggestions in case you have any problems, and surely in a very short time you can have everything you need to drive safely and within the law.
Search other offices by state