Here you have all the information you are looking for about Lexington Regional Driver Licensing Office. It is located at the following address: 141 Leestown Center Way, Lexington, KY 40511, United States, in the city of Kentucky.


Schedule
Monday: 8AM to 4PM
Tuesday: 8AM to 4PM
Wednesday: 8AM to 4PM
Thursday: 8AM to 4PM
Friday: 8AM to 4PM
Saturday: Closed
Sunday: Closed
Toni Spicer: Poorly organized. Kentuckians should not be subject to such disorganization to obtain a driver license. Came as walk-ins at 8am, got an appointment at 11:30, it's now our appointment time, and still not been called. One lady with a clip board and hundreds of people.
4ranklycandid: First off this Building is well hidden and Google maps takes you about a mile away. It took the custodian at my first stop to come outside the bldg he was in and literally point to where I needed to go to get my Driver's license renewed. …
Theoria Apophasis: Demonic Orwellian Hellscape Govt. office. Miss-run, miss-managed, …A literal vortex of MISERY. Avoid coming here if possible.
Alexander Loudon VI, D.C.: On the whole, a good experience. Efforts are being made for social distancing, etc while still trying to keep everything going. Despite the general craziness, most of the employees remained pleasant and were always courteous. The "worst" …
Joanna Lankford: Definitely make an appointment if you can. The new process is very smooth of you are prepared with the correct documentation and have an appointment. The staff is incredibly friendly and helpful. If no appointment, be prepared to wait in a very long and socially-distanced line in the parking lot!
Kevin O'Connor: Why did I make an appointment for a license only to wait outside for over an hour waiting to go inside? Why are people without appointments being seen inside before me? If I wanted to wait endlessly after making an appointment I would have called the cable company. Do better.
Louavallvillebilly: This place was great. There were no long lines. They employed plenty of people. I was in and out in no time. Thr employees were kind and curtious.
G User: Please help! I got an appointment, updated my address as required by law, but then you never sent my new license. So now I'm stuck with my old license with a hole punched in it. I called and emailed but nobody seems to be able to resolve whatever is wrong. Please help me!!!
Pilar Evans: The lady who helped me with my driver's license is very, very nice.. very knowledgeable of what she is doing, always with a smile throughout the time I was there.
Scarlet Amelia: I'm sure much better before covid hit…. wait in line 30 min to go on a list to get a call…. they tell you it will be at least 2 hours…. been 3 1/2 hours still no call…. last time it was 6 hrs….service worked were nice though
Logan Ponder: This place is ABSOLUTELY TERRIBLE. I s scheduled my appointment to renew my license well over a month ago(the soonest available appointment there was) I got there 20 minutes early, and needed up being there for over 2 hours. No sort of …
Patrick Gomez: Amazingly friendly staff. From the time I got there to the time I left! Quick, accommodating, and friendly!
traci doleman: Although I still had to wait in line with an appointment, they were quick and efficient once inside. Guy outside was nice and kept things moving for the people inside.
Evy FreeOne: Been waiting an hour with an appointment. People are coming and going. I'm told to wait in my car. Smh
David Christopher: Get there early. It was cool once signed in it went fast. Friendly staff.
Diane Hundley: It great as long you have appointment to get your driver license.
Mandy Brasher: Not even painful. Clerk was nice
Joshua Walker: 4 hour wait just to be turned away!!! I guess covid just made people stupid too.
Patricia Jones: It was great,no waiting.Staff was polite.The man at the entrance was extra nice and helpful
Yengong William: Nice and cool 👍(perfect)
Robert Jones: Had a appointment made it very easy staff was great whole process excellent
Ron Belcher: Justin was great and the gentleman working the door was awesome.
Heidi Lawson: Made an appointment. Was in and out efficiently.
Lonnie Mart: It was great everyone is was nice customer service was awesome
Michael Marshall: it's the dmv and has all the horrible characteristics we all know and hate
Kyndrid: Once I got through the line for my appointment, it was in and out to renew my license.
Bonnie Kelley: Crazy. Line do not go without an appointment
Ashton kang: They are nice and very helpful 🙂
Autumn P: I was in and out quickly.
William Hyden: Very good second time
Nathan Monfett: No signage dividing walk up appointments and appointments .
Chop F: Absolute joke 🤣
kala combs: Horribly slow
Ariel Terrazas: (Translated by Google) Very good service (Original) Muy buen servicio
You can scan this qr code to send the information to your phone.
What can I do in this office?
Driver´s license.
Identification cards.
Registration.
Titling.
Plates.
CDL Written.
CDL Driving.
Make an appointment.
License reneval.
Permit test.
Real ID.
Photo of the exterior: Lexington Regional Driver Licensing Office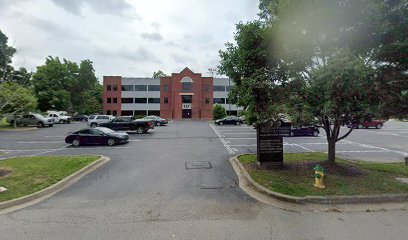 Functions of the department of motor vehicles
DMV offices have many functions. If you are a driver (or want to be one), going to one of these offices will be something you will have to do at some point in your life.
For example, one of the most popular functions is to renew your driver's license. It's a simple procedure, where you may be asked to take a health test to make sure you are fully fit to drive. It is also a place where people go to get their license. To do so, they will have to pass a theoretical and practical test.
In case you buy a vehicle, you will have to go to register it in your name. This procedure is also done if there is a purchase between individuals, that is, if someone sells their vehicle and you buy it, you will have to go and pay a small fee.
License plates must also be handled here. Whether it is to give you a permanent license plate or a temporary tag, you should ask for information if you buy a car or motorcycle.
In general, DMV offices are designed to handle everything that has to do with motor vehicle paperwork. There are a multitude of offices in Kentucky where you can carry out all the formalities you need. In addition, in Lexington you can request an appointment online if necessary, as well as pay fees and other expenses without having to go anywhere.
The Department of Motor Vehicles is located throughout the United States. The people who work there will be able to answer your questions or suggestions in case you have any problems, and surely in a very short time you can have everything you need to drive safely and within the law.
Search other offices by state